Thanks to all those who came and tried out encaustic art for a few minutes in Kent over the beautiful royal wedding weekend of May 19th & 20th. Close to 180 people had a go and everyone enjoyed themselves. It was a simple introduction to get the feel of using the iron, loading it with wax, spreading the colours, making patterns and marks, polishing the final result and then doing some more cards. Most people made 4 or 5 cards in their quick 15 minutes.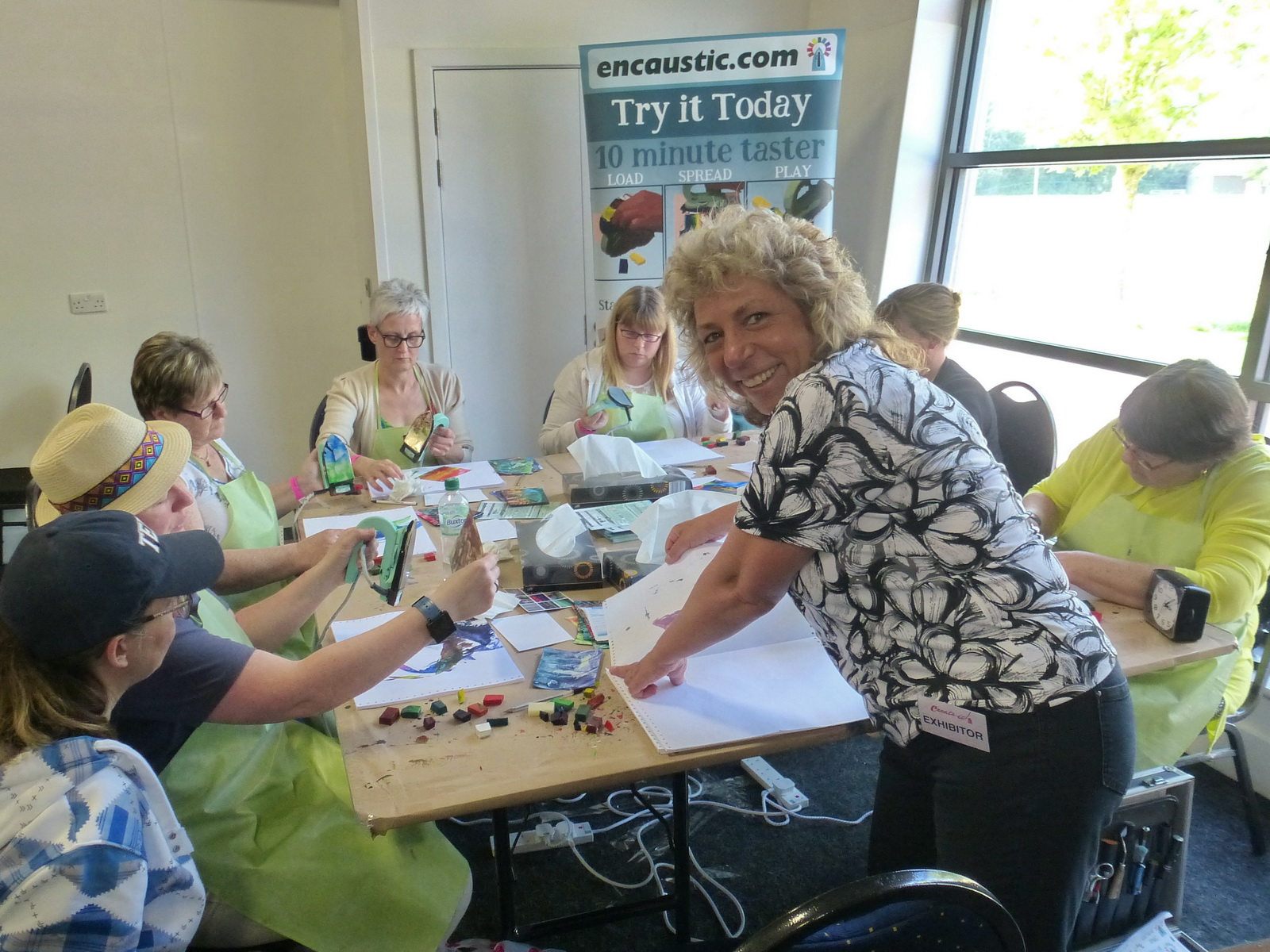 Shona held the selling stand and demonstrated throughout both days. Michael ran the Taster Workshops for Encaustic Art (free) every 15 minutes for 6 people at a time. We would both like to thanks everyone who came for the enthusiasm they showed toward encaustic art.
Quite a few people had bought the starter sets or tools and materials already, some from many years ago. And several people admitted they had been apprehensive to start – not sure how to begin!!  And yet, after the very first spreading of wax onto a card they were unanimous in wishing they had dived in earlier and found the confidence to start as soon as they had got the original sets. All went away from that show having enjoyed the encaustic art experience and many were keen to do more of the creative wax art they had now tasted. Thanks you all who came and participated – we enjoyed your company and energy.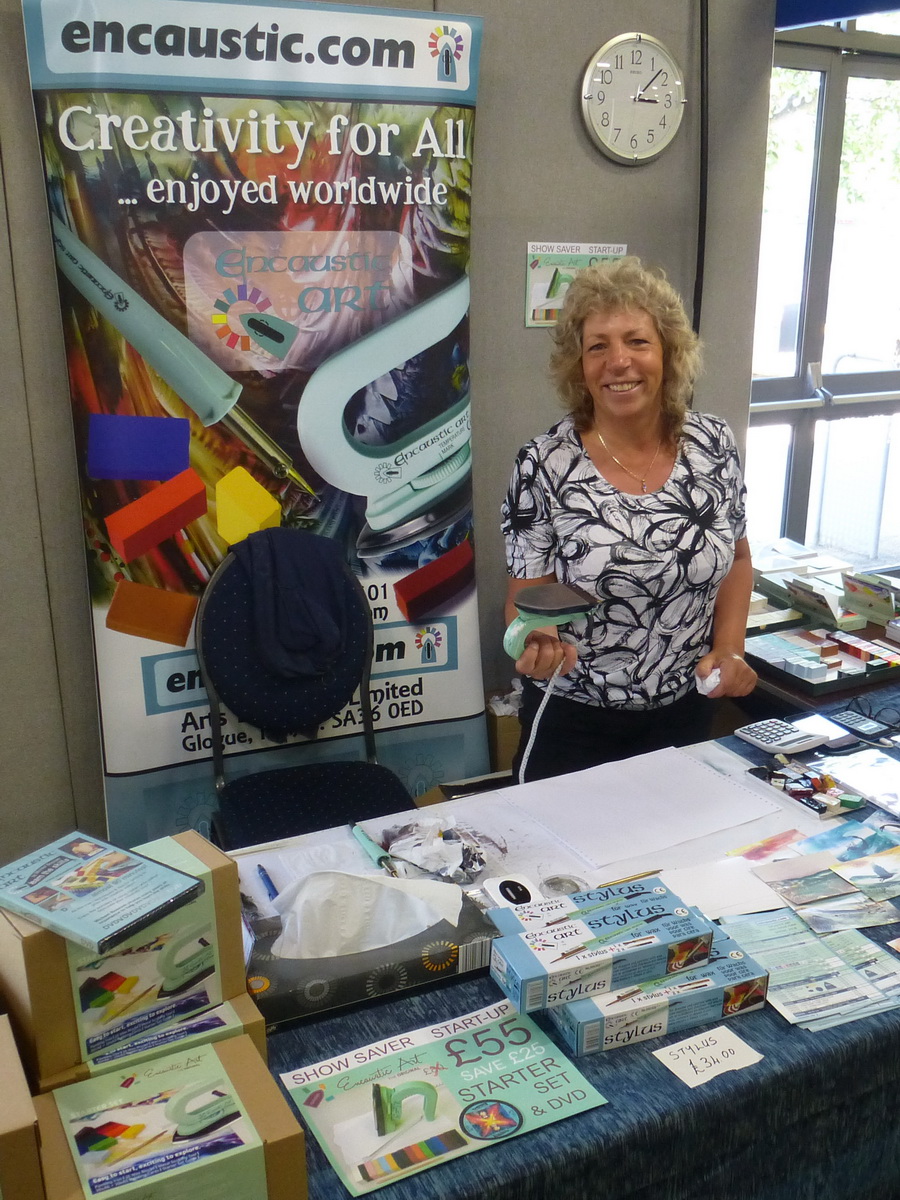 The taster started with a basic iron loading, spread of 3 colours in bands, then the lifting effect. Once that was done the card was polished and then another one created using different colours and a backward wriggling of the iron. Then another with the iron's square end and edge lines. Finally a free play card – all in about 10 minutes. These are some of the demo cards done to show the participants what to do. All lots of fun for everyone.