Back on Hochanda with something a bit different. This time Michael is working together with Barbara Gray of Clarity Stamps – the lady who invented clear stamping (and much more). They will be looking together at various things including Gel Press (simple printing with acrylic paints) and Encaustic Art from Starter Set to hotplate. It is worth a look if you have the chance.
Saturday April 27th at 12 noon and again at 4pm.
*If you miss it then you can also watch on "catch-up" through the TV schedule tab on the Hochanda.com website (go to April 27th 12 noon or 4pm). Or look out for an update in our latest section on encaustic.com where we will post the links once the programs have broadcast.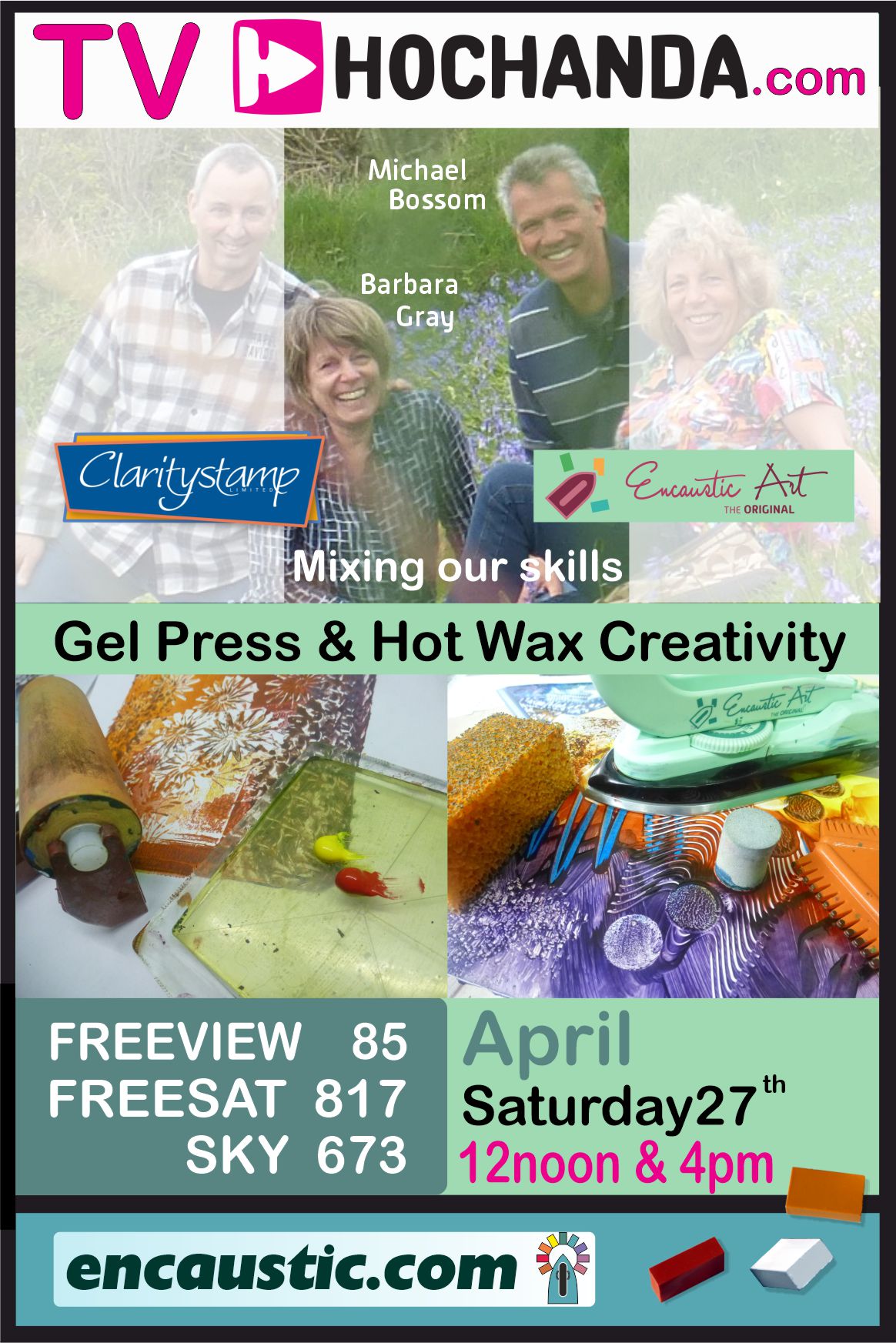 Barbara & Mike sharing skills and ideas.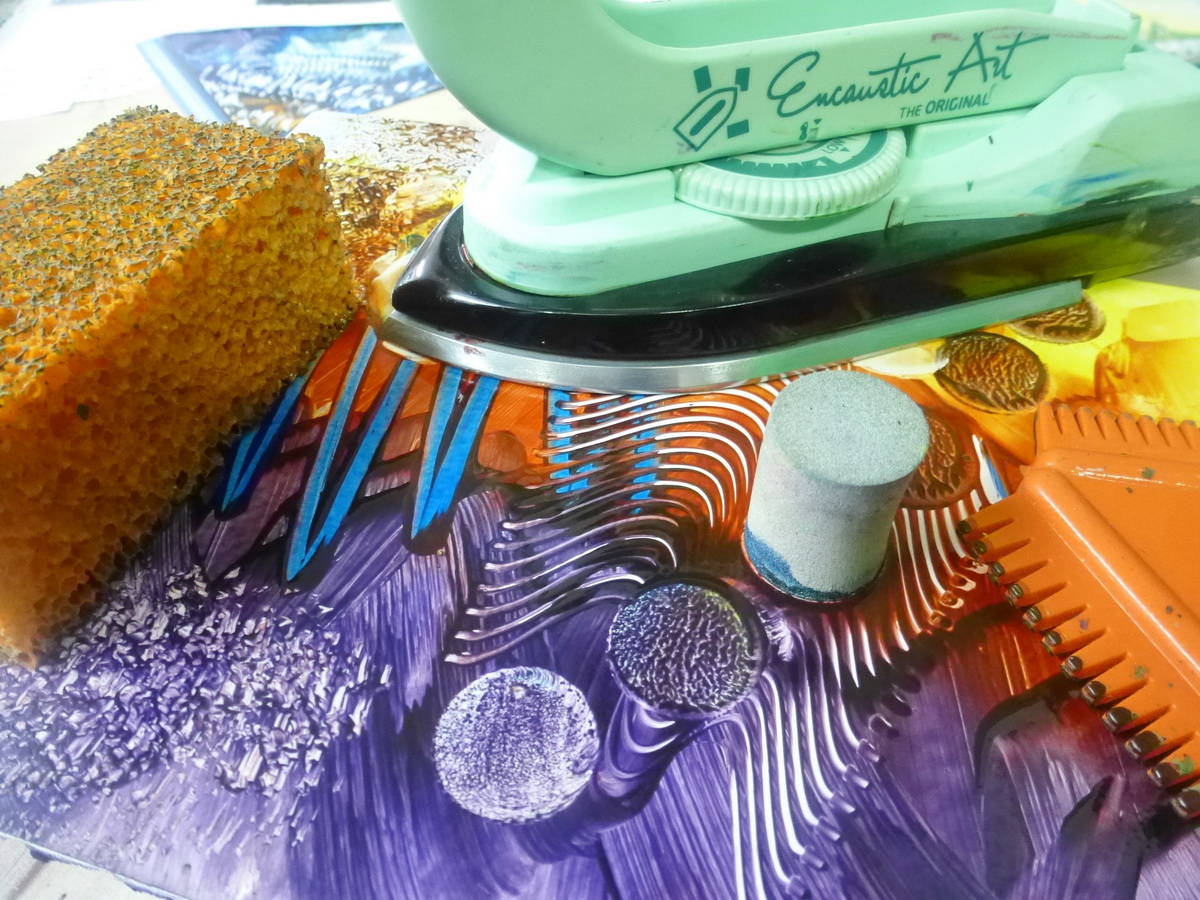 Encaustic Art & Gel Press printing