Looking for a way to improve your landscapes in encaustic art? Well, that's exactly what this online course is designed to help you do. It's not so much about you being forced into creating unfamiliar landscapes, although 6 images are used to explain how development of landscape can be found. The real intention in this course is to share concepts and increase understanding of the way in which landscapes can be built up and given greater depth and dimension.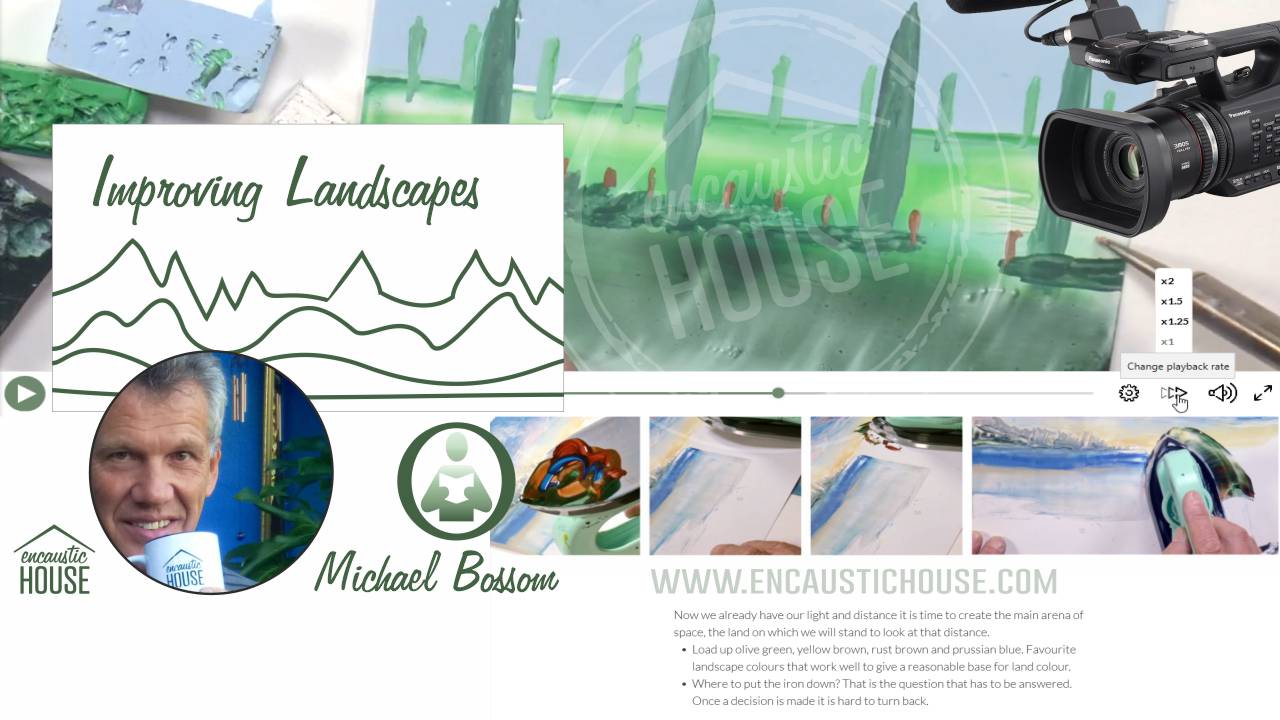 The course is laid out is a simple to follow way with video and descriptive photo step by step articles to make clear every point.
It is a great feeling to paint or represent your landscape. Doing this in wax is very rewarding. The Improving Landscapes online course will help you understand the way to build up your own landscapes. It is now available on the EncausticHouse.com learning platform. It is not expensive to follow this course and the first section is completely free. If you have not yet visited the site then it is well worth a few minutes to register and watch some of the free course introduction – Encaustic Art BASICS or the new Improving Landscapes.