Back on Hochanda TV for a couple of hours
What's coming up? Well, Michael & Shona will look at the basics of encaustic art, especially for those just beginning or becoming interested in getting started. These involve easy playful abstract cards and simple landscape image. But of course, there is so much more that this versatile wax and heat process can do …  … who knows what will happen!!?
Hochanda.com has live streaming in HD and also offers a "Rewind" so you can watch (or rewatch) programs that were screened earlier. If you miss the live shows you can watch them on Rewind (in the top ribbon menu on the Hochanda site).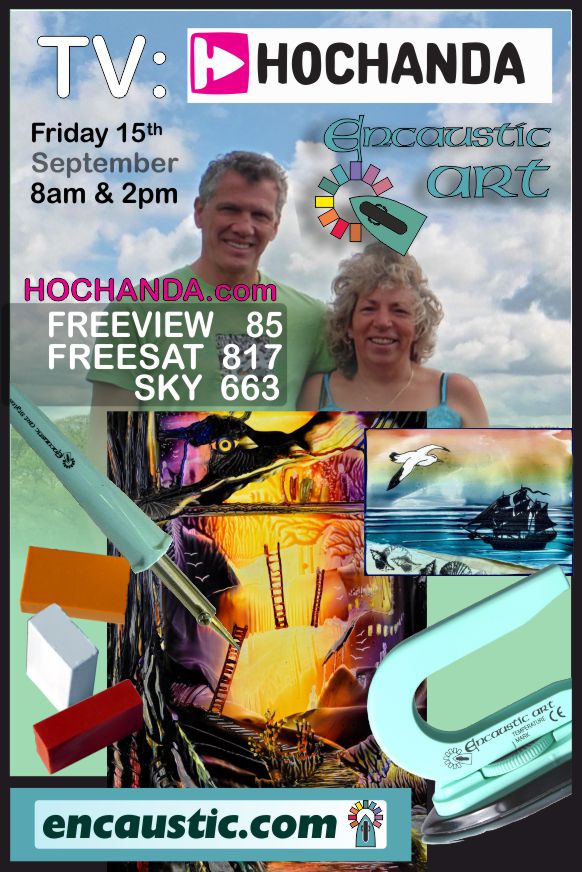 [products orderby="title" order="" ids="39190, 39218, 39221, 39222″]