Video Rewind of our last Hochanda TV this year!
Hopefully this link will take you to a rewind stream of the first of our one hour Encaustic Art shows on Hochanda December 8th 8am.
https://www.hochanda.com/…/…/2017-12-08/08/Encaustic-Wax-Art
.. and this one should link to the rewind stream of the second one hour Encaustic Art show on Hochanda December 8th 11am
https://www.hochanda.com/Cinemas/21084/2017-12-08/11/Encaustic-Wax-Art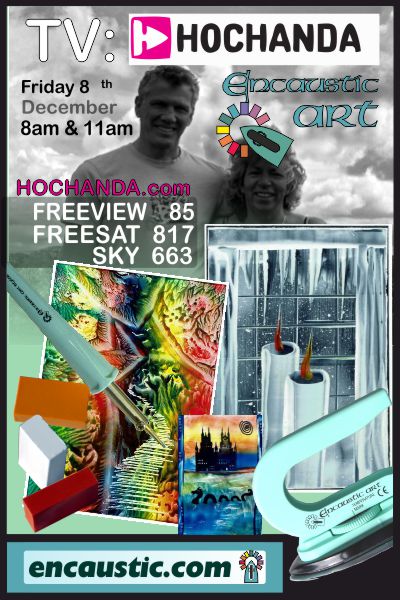 Sale!