Encaustic.com updates April 2018
Hope your creative waxing is going really well. This is just a quick update to let you know that the recent TV shows are available to watch on Rewind. Follow the links in the blog below. These links are time sensitive, so if you are interested, then do try to watch within a week or so. One great thing is that it is very easy to skip along through the hour long timeline and just watch the bits that might interest you.There are 2 separate hours. During these shows we introduced the new clear stamp sets and showed some of the things that make clear stamps such fun to use. Take a look at the blog below to discover more ...
Repeat of 2 encaustic art TV shows : April 23rd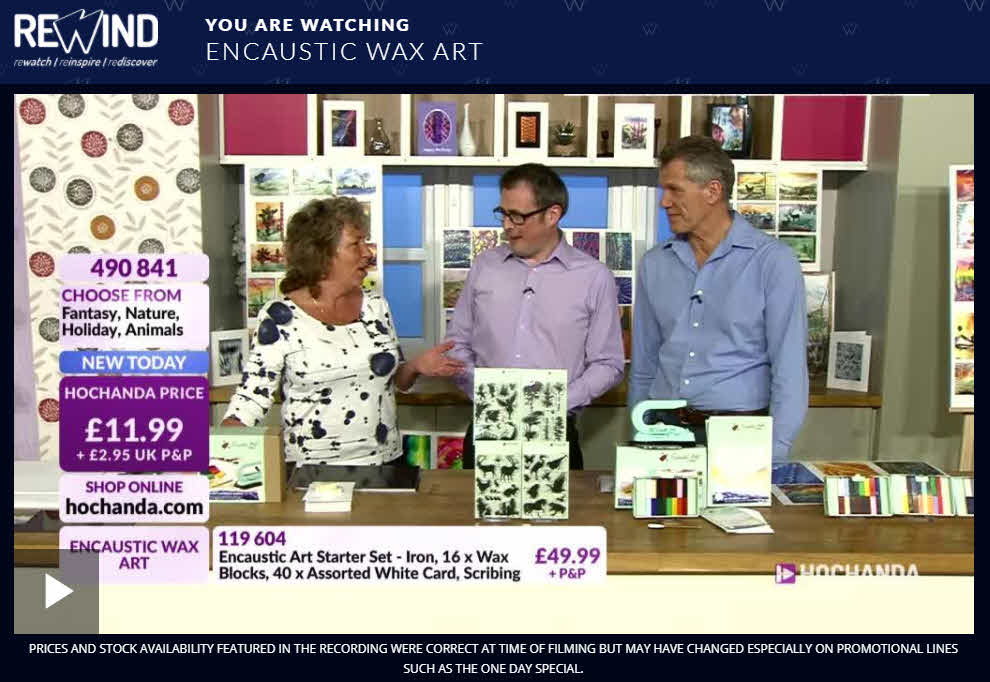 Note: the link will expire at some time - probably within a week or two of the live date. The first of 2 hours on Hochanda on April 23rd at 11am launching the new

Encaustic Art THE ORIGINAL

clear stamp sets. These images were what we managed to demonstrate during the hour. There are probably more demonstrations cards which became …


Thanks for subscribing to our updates. We hope they will be encouraging and even bring you some inspiration from time to time. Some product offers sometimes too!


If you need any further information or help please use the links at the bottom to visit our Facebook page or the YouTube channel page. Also our website and email contact address. Our SHOP is at encaustic.com/shop/