oops! So sorry to have had to resend this but a server issue
broke the links of the earlier sending - apologies.
Encaustic Art has changed and is transitioning through 2018
The new soft green look is replacing the old mint colour and the new playful logo is replacing the familiar iron and colours ring. The brand is now called:

Encaustic Art THE ORIGINAL
As 2018 progresses there will be new products emerging to add more possibility and information to your enjoyment of this fascinating Hobby Art.


Stamp sets, graphical tools, a book and twin DVD set are all on the way.
We have now sold out of the former Get Started sets. The new Encaustic Art Starter Set is here. It is a beautifully eco-packaged gift box with iron, waxes, cards, a scriber and some information in 5 languages (English, German, Dutch, French and Spanish).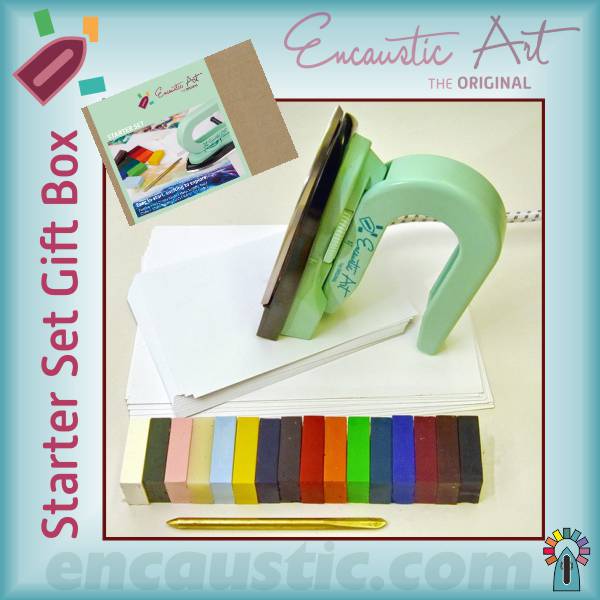 TV coming up soon February 16th 12 noon & 4pm
Michael & Shona Bossom have a couple of hours of live TV coming up on 16th February at 12 noon and 4pm. These shows will introduce the new Starter Set and there will be some demonstrations as usual. These are on a shopping channel, so the production focuses on selling product, but sometimes the demos can be helpful. There is also a great way to look at the programs after they have aired live - go onto the Hochanda.com website and find Rewind in the top ribbon menu. In there search for "Encaustic Art" or scroll around to find it. Once you have located the program you can begin watching, but the great thing is that you can skip through the whole thing using the scroll bar at the bottom - brilliant way to find the bits you want and watch / re-watch them and also to skip the parts that you don't want to see.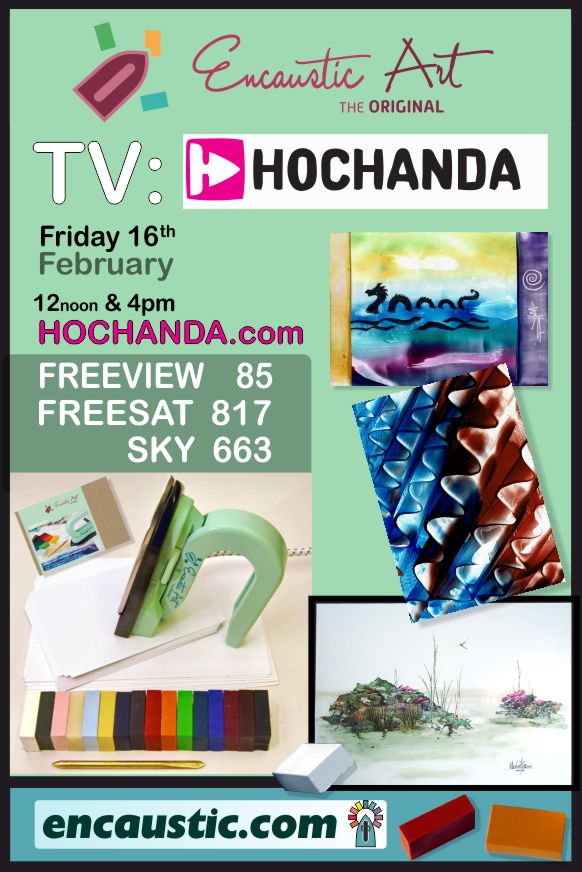 Wax Bloom in Encaustic Art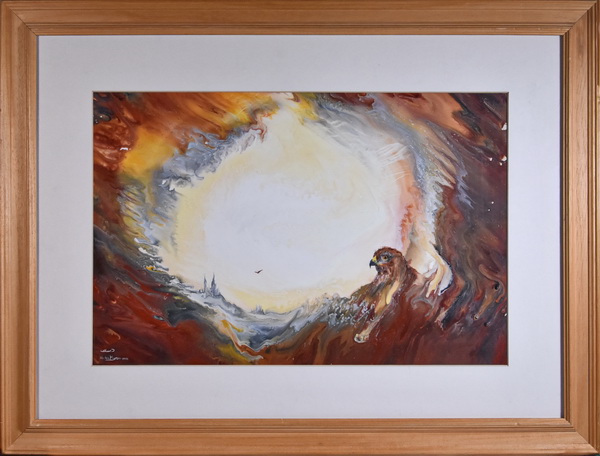 This is an encaustic art painting from 1991. It has been framed behind glass and a single mount (matt) board ever since then. I was invited to have it displayed in the Encaustic Art Institute Museum of Encaustic work in New Mexico. Before sending it off I wanted to open the frame and clean the inside of the glass. I …


Wishing you the satisfaction and enjoyment that
all creativity brings us as we work forwards.