Encaustic.com updates May 2020

May Day already! Even in lock-down days the time moves us on into this ancient day. the day to celebrate the start of summer. Beltane is the name for this ancient occasion.

But today we have another celebration. The BASICS online course is now available in the Swedish language. It brings access to a Swedish audience, of the many techniques that those beginning with iron and stylus can benefit from. It is already being used and enjoyed by many in the existing English and Dutch language versions of the course.
Read the blog below for more details. In this blog you will meet Eva and hear of her passion for Encaustic Art. You can also watch the course introduction with English language and Swedish subtitles.


To go to the Swedish language version of the Encaustic Art BASICS course just click or tap the course link on the right.
Hochanda TV May 4th 3pm & 7pm
Another 2 hours of Hochanda TV. But this time it's a bit different. Instead of going into the Studios and airing live we have compiled 6 video pieces, three for each hour. There's lots to see for beginners. The Starter Set is key to opening the creative wax flow! We are on a shopping channel, so part of that plan …
We have moved the Encaustic House Community onto Facebook to make it more accessible and also to be able to enjoy the many features that Facebook offers. This is a closed group, but totally free to join - just request membership. So if you are interested in a great place to share encaustic art images with like-minded people from around the world then this is a good space and place to be part of.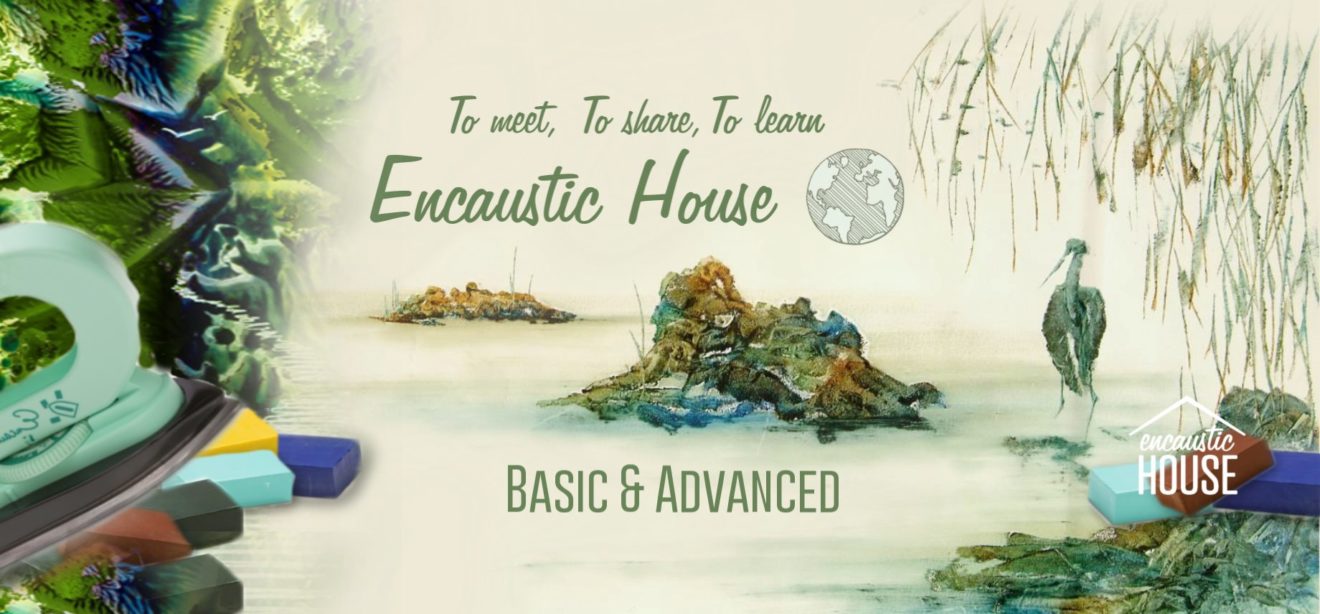 A recent bit of artwork was this flowing creativity in wax. The background was a spin-off from filming the 6 Hochanda TV video pieces. It was done using the Compact Hotplate, then developed afterwards using Stylus & scribing tools.It's amazing what you can find and develop when you just let go and allow the wax colours to mingle with your open minded imagination. And yet, there is always a hint of individual styles, recognisable elements and compositions. Art is like a signature, but on a much bigger and more inclusive scale. I hope you are enjoying your own creativity during this strange time of distancing and change. Dream well and find the world that you would want to manifest!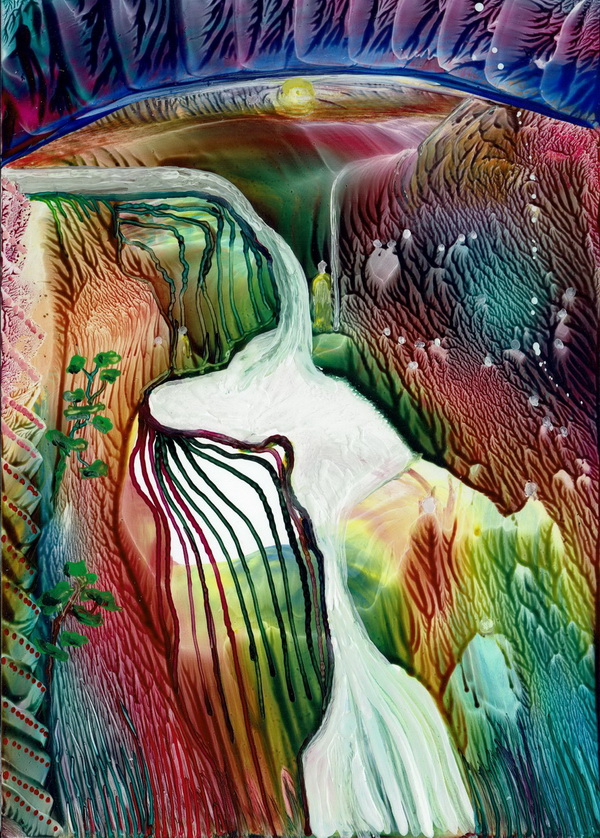 Creativity and Art are things that can help us all relax, express and find satisfaction through. It feels important at this time to let the mind go into a mindful yet unstressed state. Encaustic Art is a great tool for just that.
Thanks for subscribing to our updates. We hope they will be encouraging and even bring you some inspiration from time to time.


If you need any further information or help please use the links at the bottom to visit our Facebook page or the YouTube channel page.
Our website & email contact address.
Our SHOP is at encaustic.com/shop/
That's it this time around. Perhaps by June we will all be discovering how our changing world will work best for us.

And never forget that we ARE creative beings. That is our nature, and we CAN influence our future simply by what we choose to focus upon and thus MAKE MATTER.


Wishing you a safe and happy May.

Michael & Shona