Welcome to Encaustic.com updates
October already, and the evenings in the northern hemisphere are shortening and darkening. An ideal time to get the iron out and get into a rhythm of wax melting creativity for the winter months! And to help that along there are lots of blogs with little bits of video and information for you to browse if you wish. These are on the EncausticHouse site where we offer online courses to help and encourage your encaustic art development. And don't miss the bargain Stylus offer below - just £12.48 for a low heat stylus, so why not get one and save yourself some tip changing!
October 24th ~ 27th at the SECC in Glasgow.
Open 10am to 4.30pm (Sunday 4PM)
We're in Scotland! Four days of Encaustic Art Make and Takes for visitors to the show. Come along and visit us on stand B08 and sit down for 15 minutes for a free mini taster course with Michael Bossom. Learn how to use the iron with more confidence and make both an abstract and landscape card, all within 15 minutes. Shona has some great deals on Starter Packs and will be demonstrating and happy to meet you!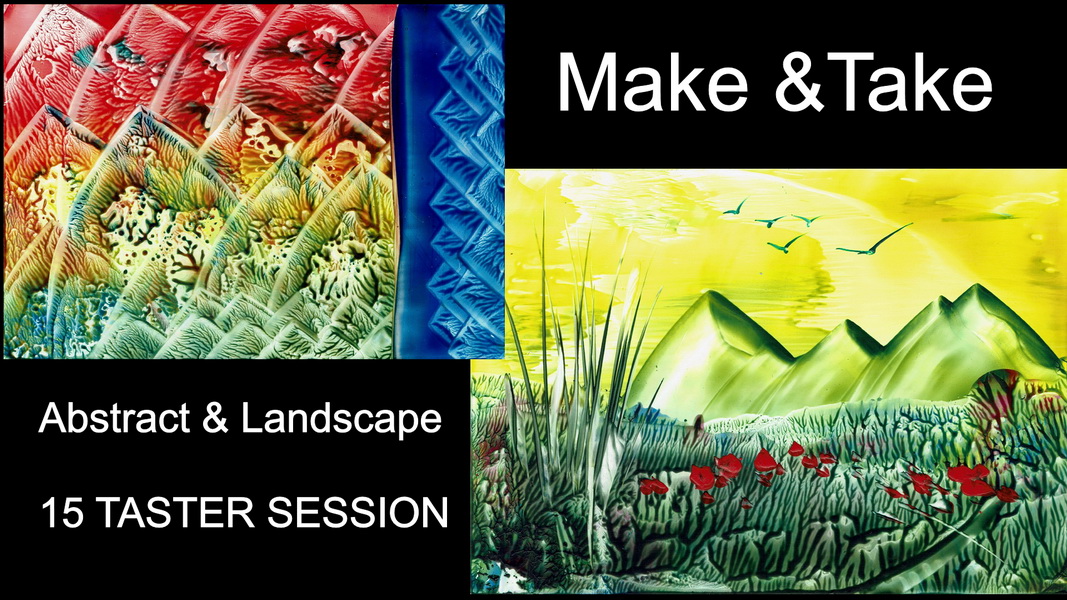 Regular Blogs, Vlogs and inspiration.
There are 3 updates in the BlogVlog room every week at EncausticHouse.com
Monday is Wemke's blog.
Wednesday is Michael's blog.
Friday is a Community Spotlight - an image created by a member of the House.
It is free to join EncausticHouse.com so why not take a look and get some regular inspiration for free.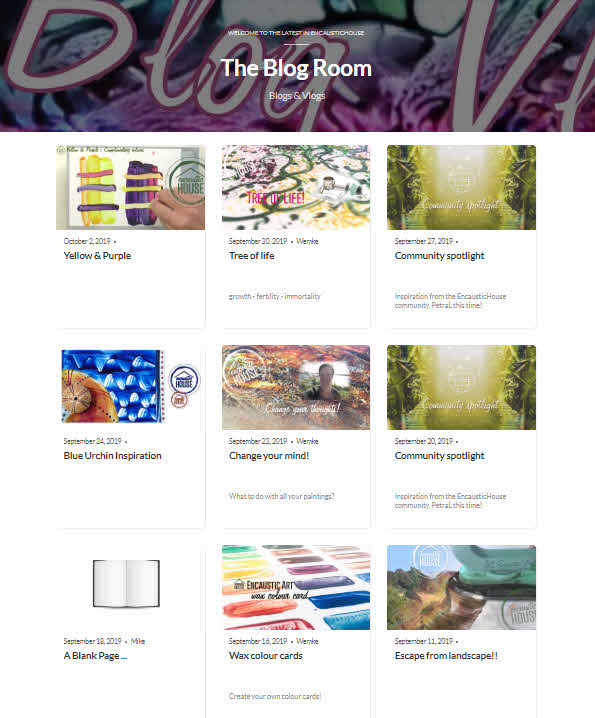 Encaustic Art Low Heat Stylus (220/240 volts)
It's a BARGAIN - don't miss this chance!
It can be really handy to have a second stylus on the go. It saves so much tip changing and let's the creative process flow faster and with better focus. We have a real bargain for you today until October 13th so don't miss out on this great offer below.
encaustic art Low Heat Stylus
£

34.00

£

24.98
Now just £12.48 but only until October 13th

Use the coupon code:
stylus 20191013

*enter coupon in View Cart or Checkout
Online Courses
Encaustic Art BASICS
Over at EncausticHouse.com we have the Encaustic Art BASICS online course in both English and Dutch language now. People are enjoying this comprehensive basic course which covers a multitude of iron techniques and a good introduction to the stylus too. If you want any help in your own Encaustic Art growth and development, then why not take a look at the overview, and perhaps look through the half hour free videos and the complete contents listing for the 14 main sections? Each one has video and Study Focus sections. It's a great project to do a course like this through the winter.
Take a look at the Encaustic Art BASICS course here.
IMPROVING LANDSCAPES
We have this new course, IMPROVING LANDSCAPES, almost ready in both English and Dutch. Watch out for more information soon. It is designed to help you discover and understand concepts which will help in the creation of any landscape image. It will be very affordable at €29 euros and not too demanding of time - just 6 main images to study and learn from, through video and very thorough Study Focus sections (step by step photos and written explanations). Here before the end of the month!

The list is here for our ONLINE COURSES.
Next Hochanda TV will be on Monday November 11th at 8am and 11am - we will also post links to the rewind (catchup) after the broadcasts.
... and finally here are a few images from recent weeks, many using Stylus Pro tips for flower forms. These are lots of fun to do and really quite simple.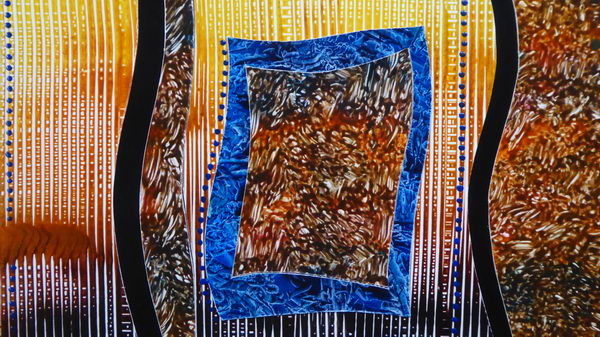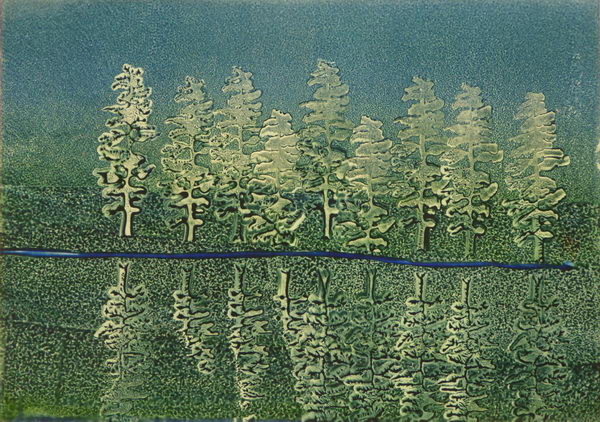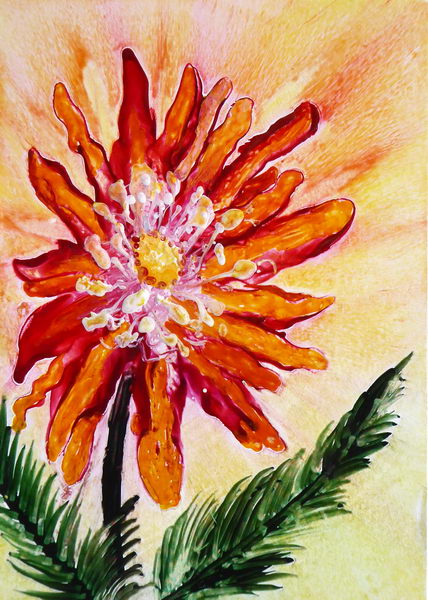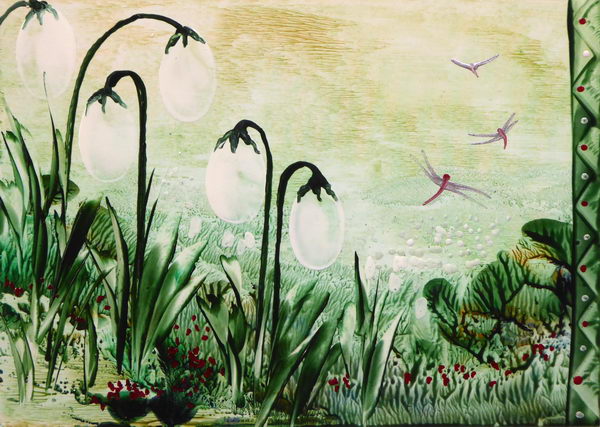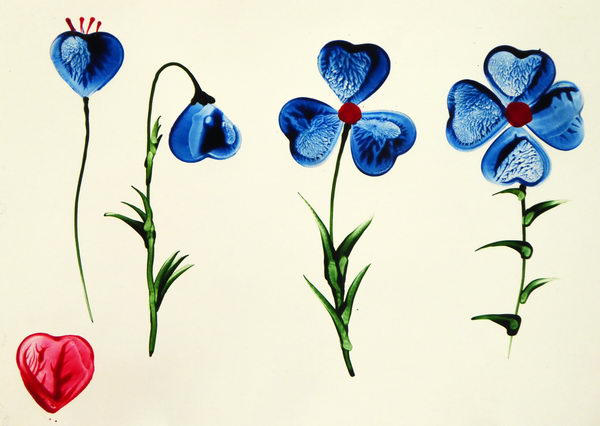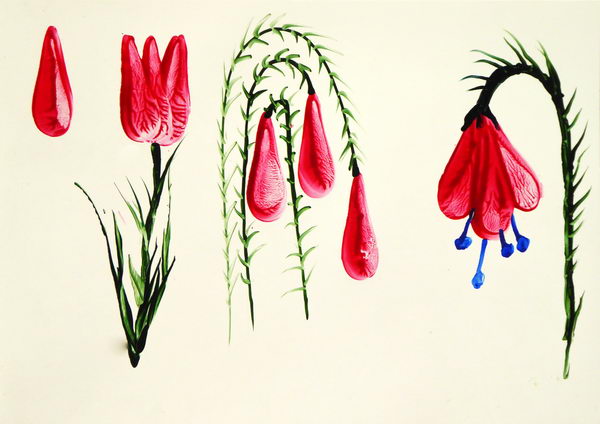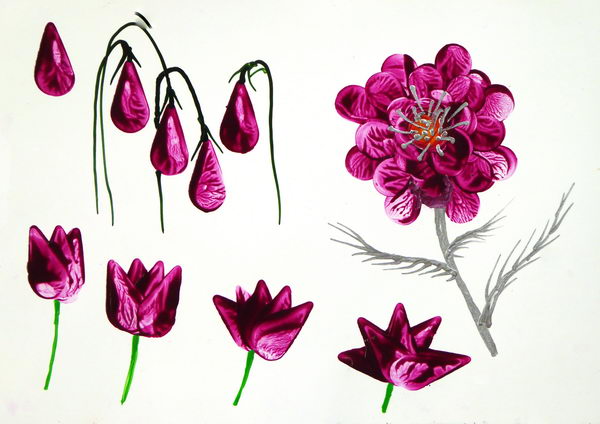 Thanks for subscribing to our updates. We hope they will be encouraging and even bring you some inspiration from time to time. Some product offers sometimes too!


If you need any further information or help please use the links at the bottom to visit our Facebook page or the YouTube channel page. Also our website and email contact address. Our SHOP is at encaustic.com/shop/
Wishing you a happy and creative month as we move into those darkening evenings when hobbies and arts can take priority over the outdoors and gardening!

All the best,