Welcome to Encaustic.com updates
The end of August already! Summer has flown by and the evenings are already shortening toward those nights of hobbies and home based interests.


Encaustic Art is moving on, always offering you the opportunity to explore and discover creative ways of expressing and developing images in the wax colours.

We have another couple of hours on Hochanda shopping channel TV on Saturday 31st August at 11am and 3pm. We will link the programs in our "Latest" menu section soon after that day.

Our online courses are also running now - the Encaustic Art BASICS online course, for learning to work with the iron and Stylus is now available in English ad Dutch. Next course coming is called Improving Landscape and should be available by the start of October.

We have a special offer on a Stylus Double Deal, so if you ever felt that it would be great to have 2 Stylus units to make work flow more about creating and less about changing tips then this might be just right for you.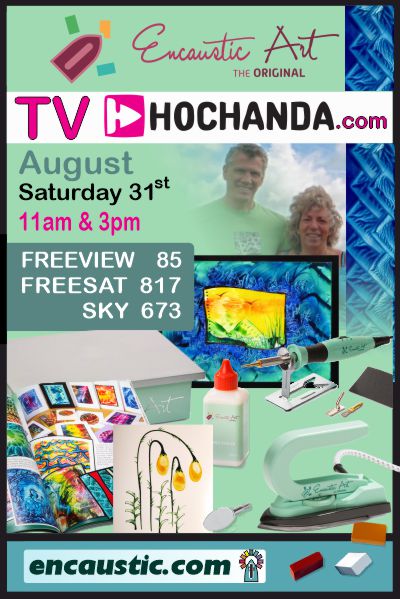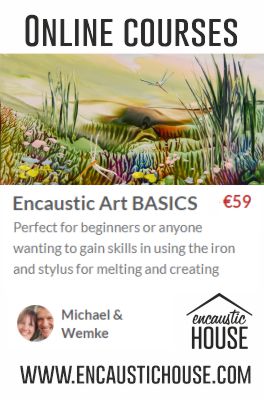 Here are a few of the latest bits of encaustic art from our studio projects ...
The small egg tip makes lovely drop flowers and can be used to great effect for petals as well as border decor.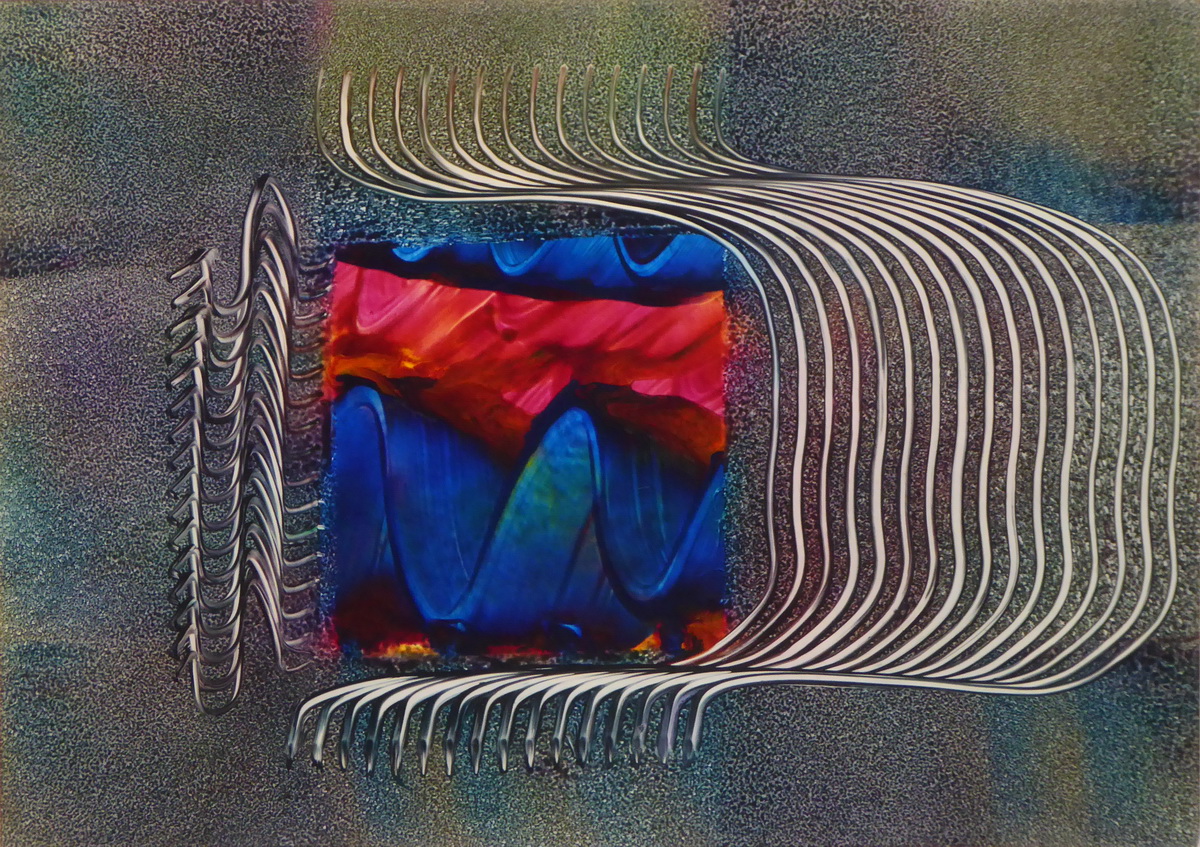 A little bit of card marquetry next. Always fun to do!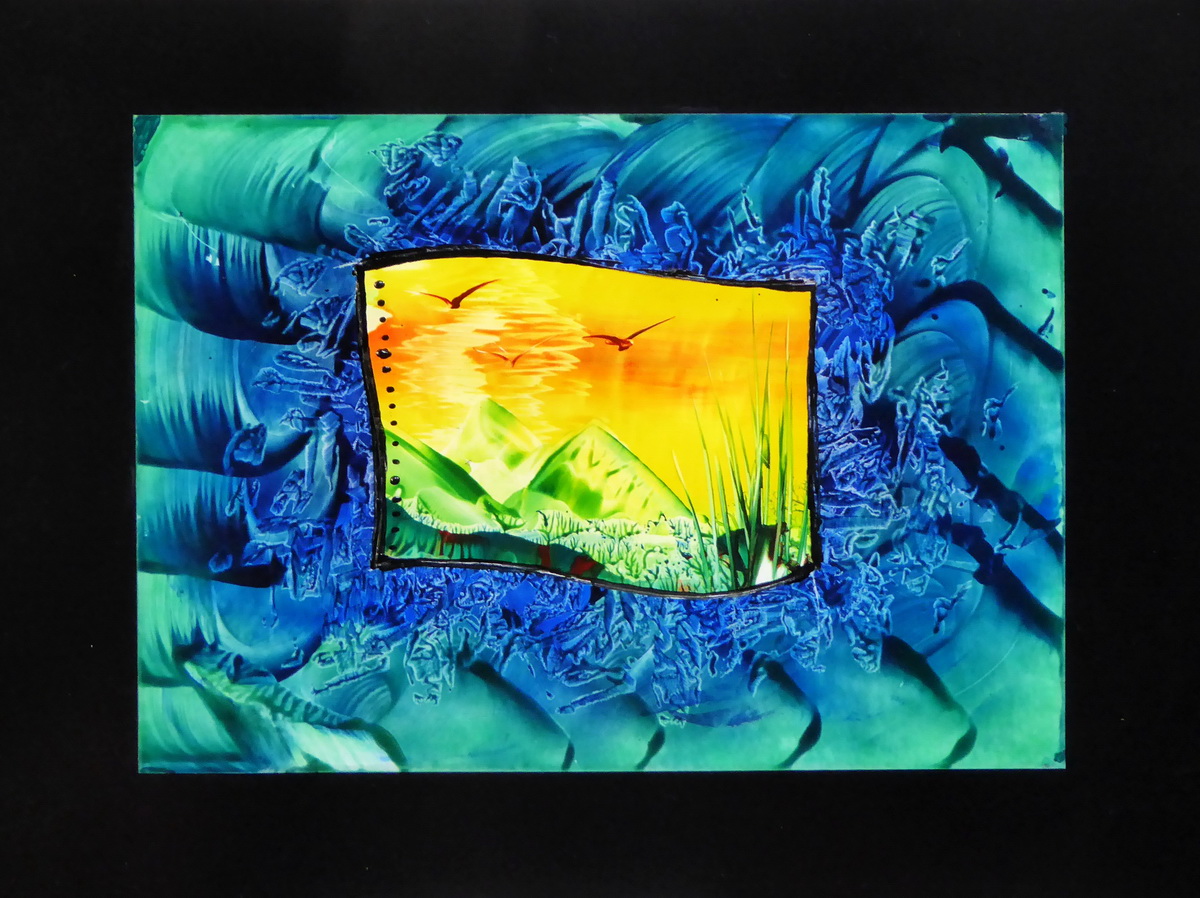 A fantasy scene on an A6 card created with the iron then mounted onto an A5 hotplate background card.
If you like to see regular bits of interesting encaustic art stuff then keep in touch with the blog vlog page on EncausticHouse.com where Michael Bossom & Wemke de Jong share a space for blogging and vlogging! It doesn't ever take long to see these but they can be fun and helpful sometimes too.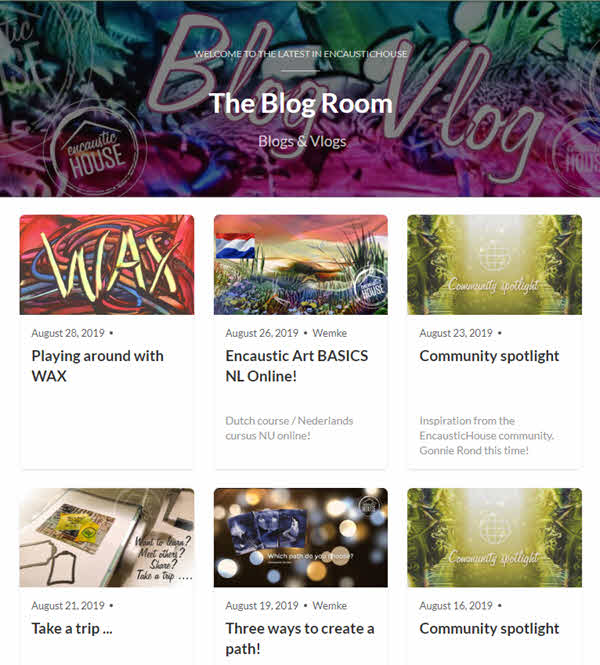 Thanks for subscribing to our updates. We hope they will be encouraging and even bring you some inspiration from time to time.


If you need any further information or help please use the links at the bottom to visit our Facebook page or the YouTube channel page. Also our website and email contact address. Our SHOP is at encaustic.com/shop/
All the best in your creative lives. Keep melting, keep changing.