Encaustic art is about using molten wax as a creative medium. Electricity means that temperature controlled tools enable far easier working of the wax paint medium than that which our ancestors had to master. And in this current version of the world the encaustic arts can span all ability levels, from complete beginner, through the crafts and hobby arts and on into the finest of fine arts.
encaustic.com has a number of areas and facilities to help you understand the encaustic medium in its many forms. There are videos, step by step methods for simpler work and a shop for the encaustic art range of products. The waxes in the encaustic art range or formulated with waxes and pigments only and do not contain resins of any type (resin wax formulations often contain 85% beeswax + 15% damar).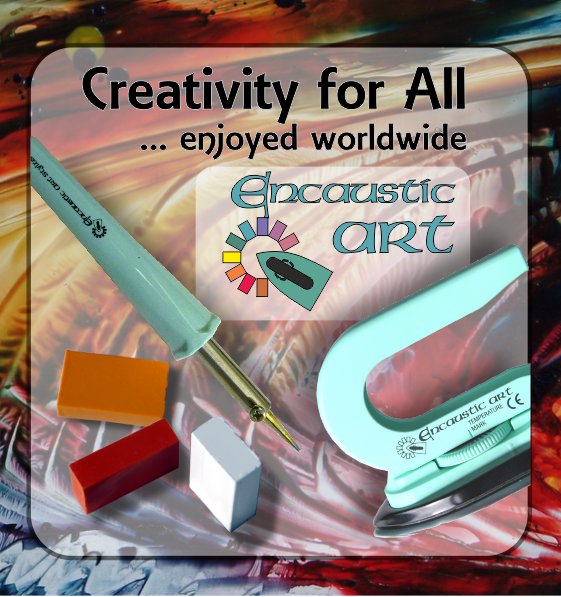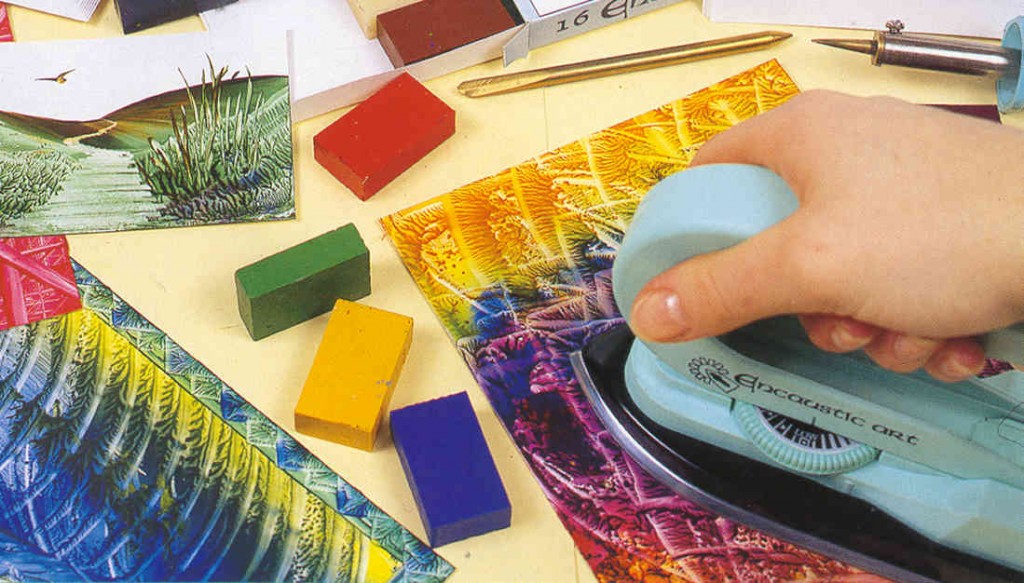 There are all sorts of creative possibilities offered by the use of heat, an invisible force, to alter the structure of a solid into one of a liquid (melting). Nothing is lost, only temporarily relaxed into a workable state. Once the heat is removed from the environment of that encaustic wax the solid state returns and will hold form fairly indefinitely, unless of course further heat is introduced.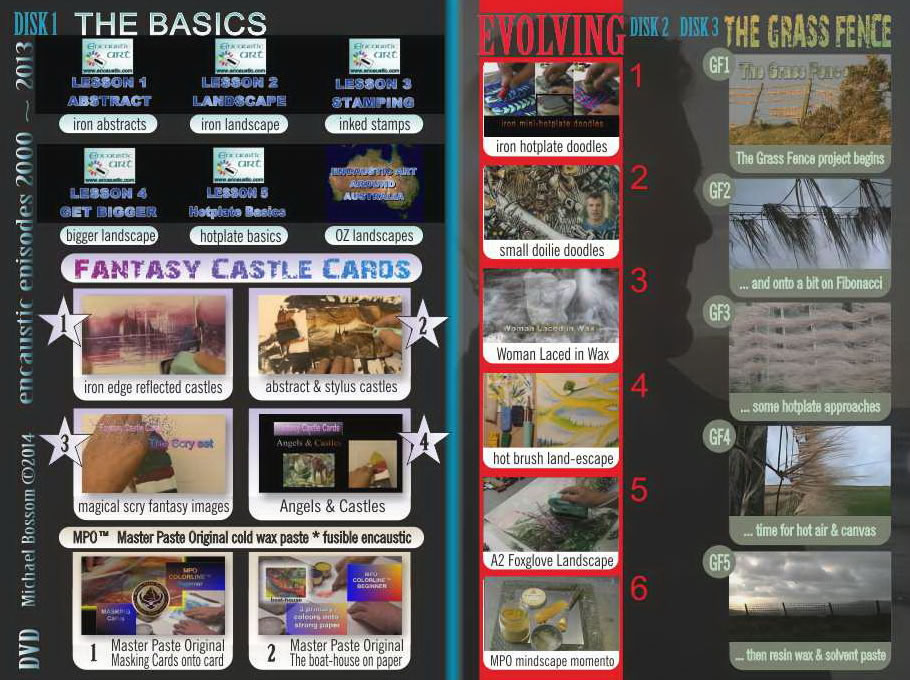 Michael Bossom has created a load of helpful & even inspiring video information to encourage you to explore and discover your own way of creating with encaustic art. The Encaustic Episodes DVD set is a collection of the 22.5 Youtube videos that you can watch anytime – just go to our video page or look for artsencaustic on YouTube. If you want a hard copy then this DVD is very affordable because it contains one tiny error in one of the lessons (lesson 4). But well over 4 hour worth of watching & learning.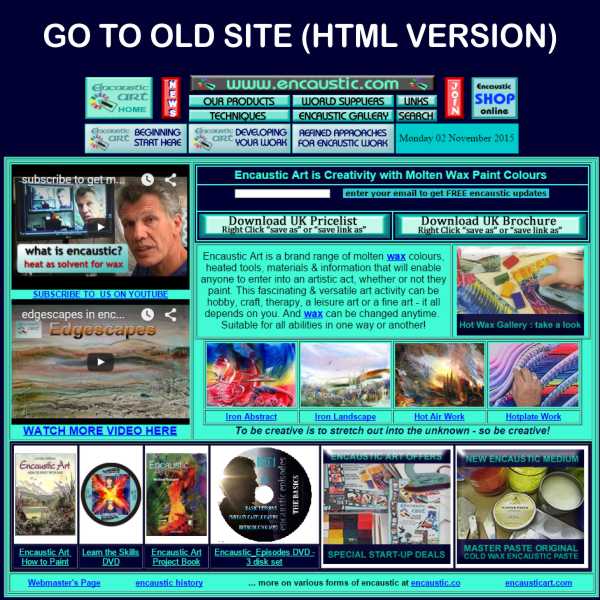 ORIGINAL HTML SITE
The original domain of encaustic.com began back in 1996. It contains hundreds and hundreds of pieces of information and images that have helped establish the encaustic medium into contemporary understanding. The HTML fixed page style isnon-responsive. However, it's fine on tablets or desktops, just a bit small for phones!. click to go there
Wow again !! I cannot believe how quick your service is….   … just watched the dvd and it is fantastic and well worth every penny.  I am an artist and do cartoons and water colour paintings and I had reached a mental block….so I thought I would get out my encaustic art again….I bought my original kit over 15 years ago. I am having such fun creating beautiful pictures in beautiful colours. Thank you again.
The package arrived this afternoon. I've had great fun with it! I think you slogan of "get on with it" really sums it up. Having always been one of these people afraid to make a mark on the page, getting stuck in was enormously liberating!  As well as enjoying blindly jumping is and seeing what happens with no idea what I'm doing (always a good first approach I'm sure you'll agree), I'm also finding the videos inspiring. So much creative time ahead!